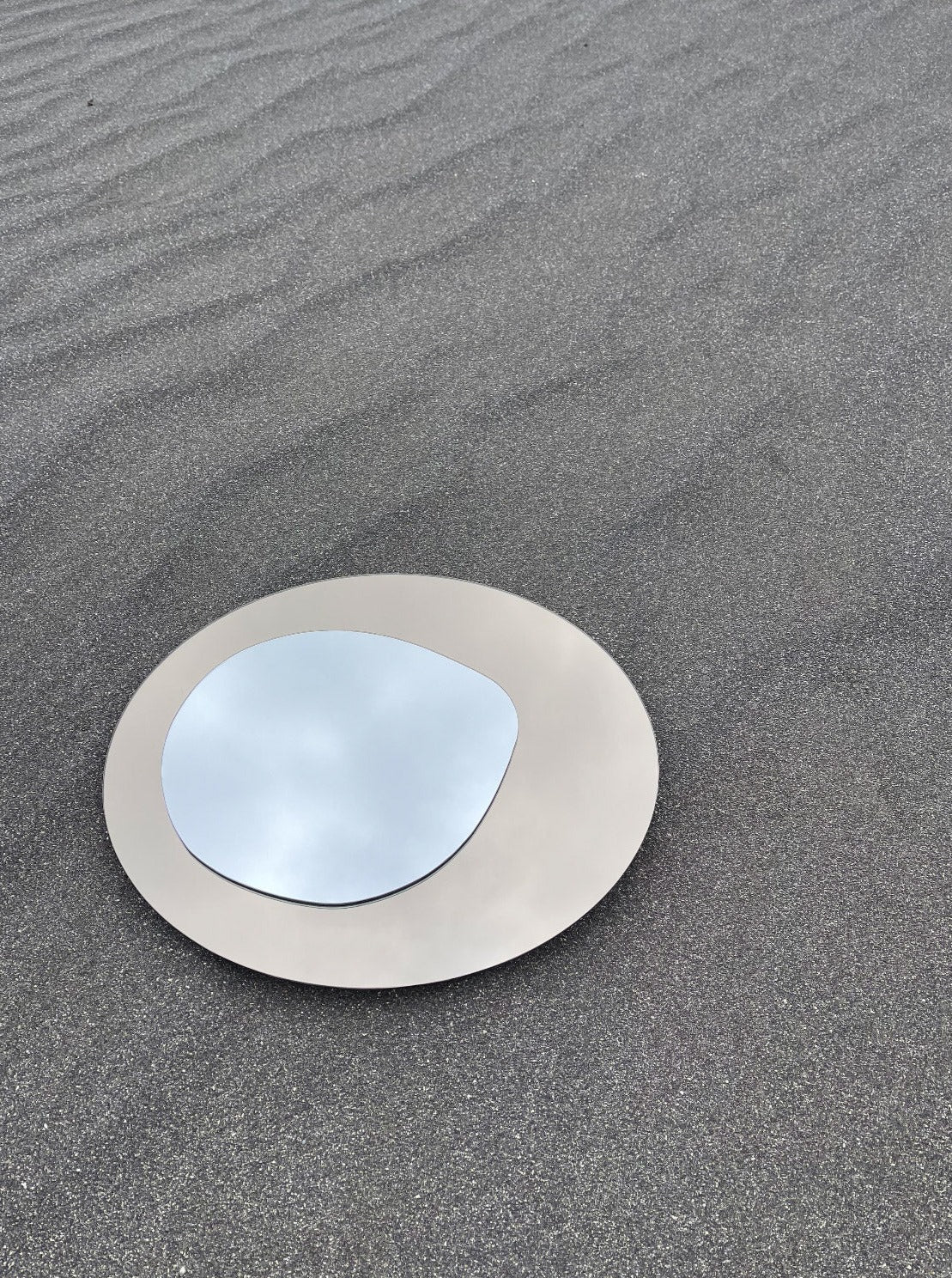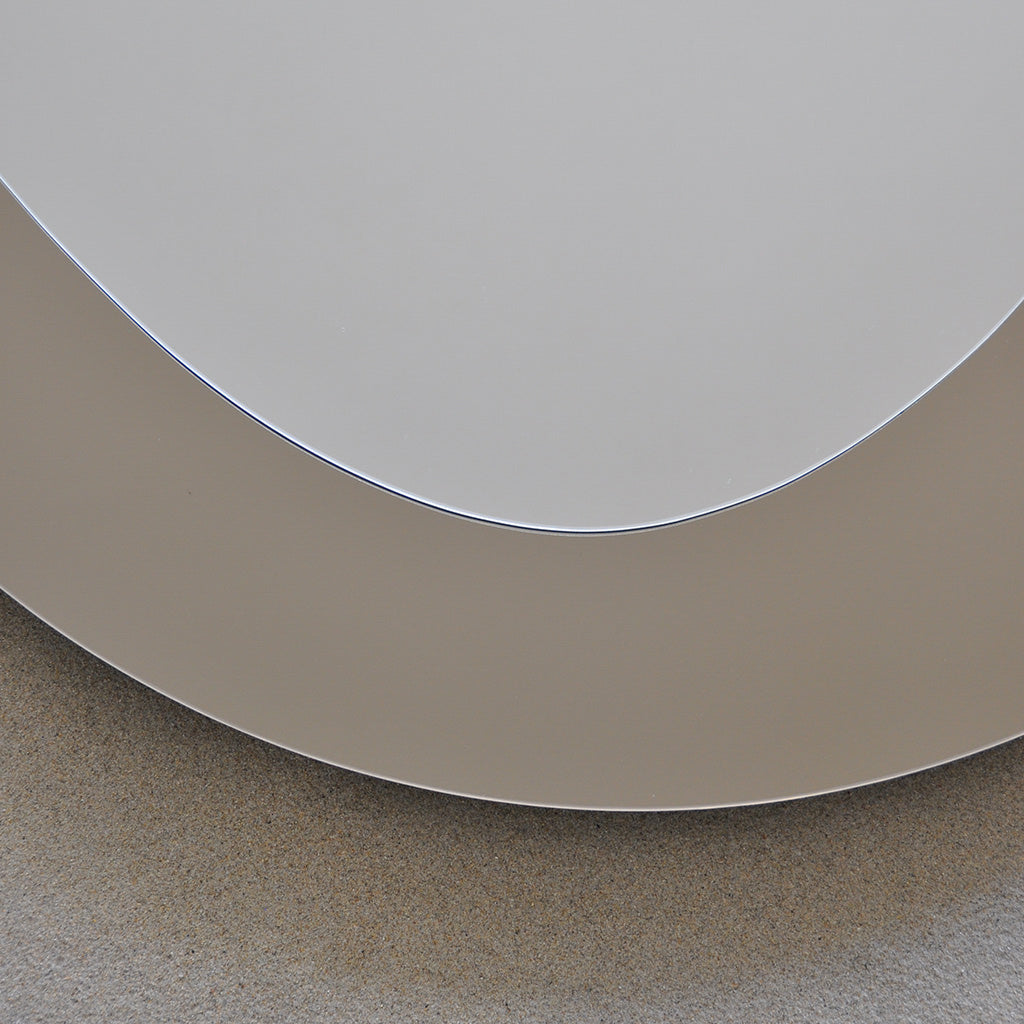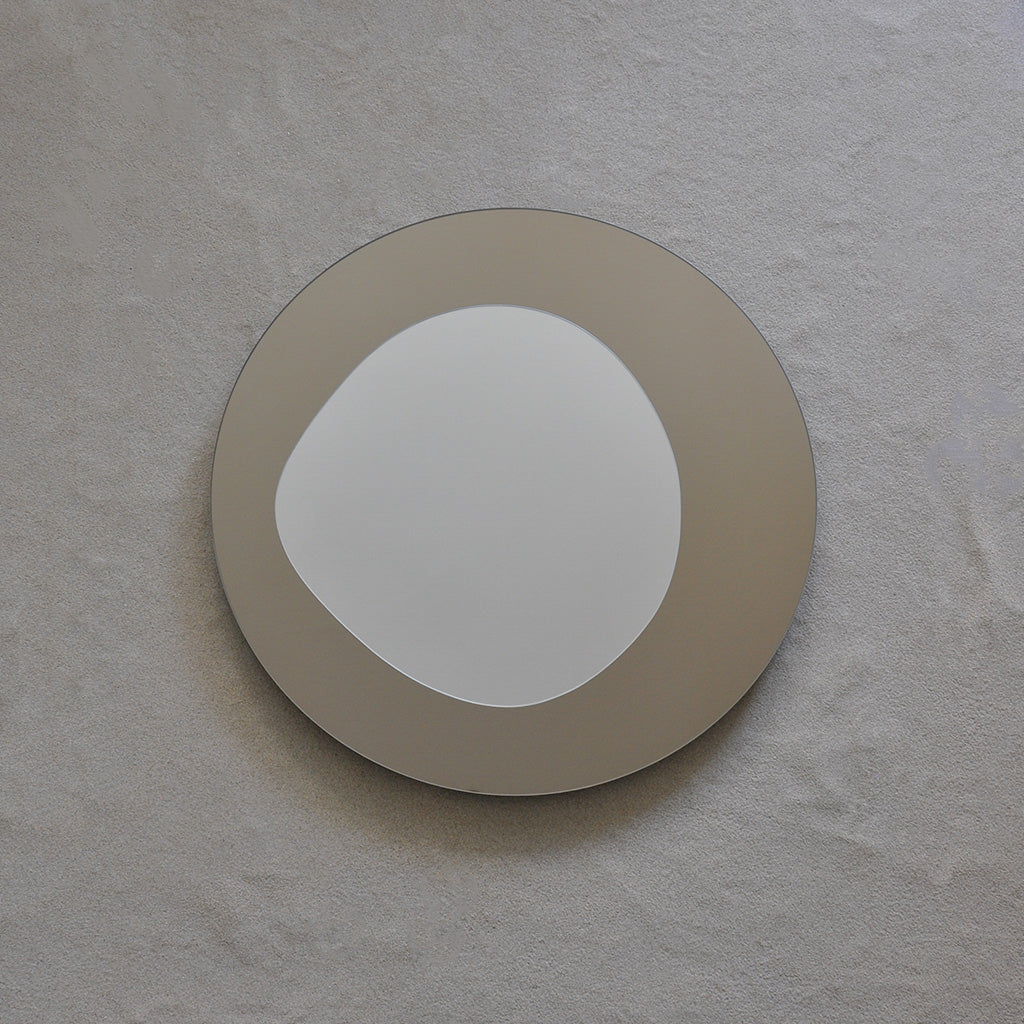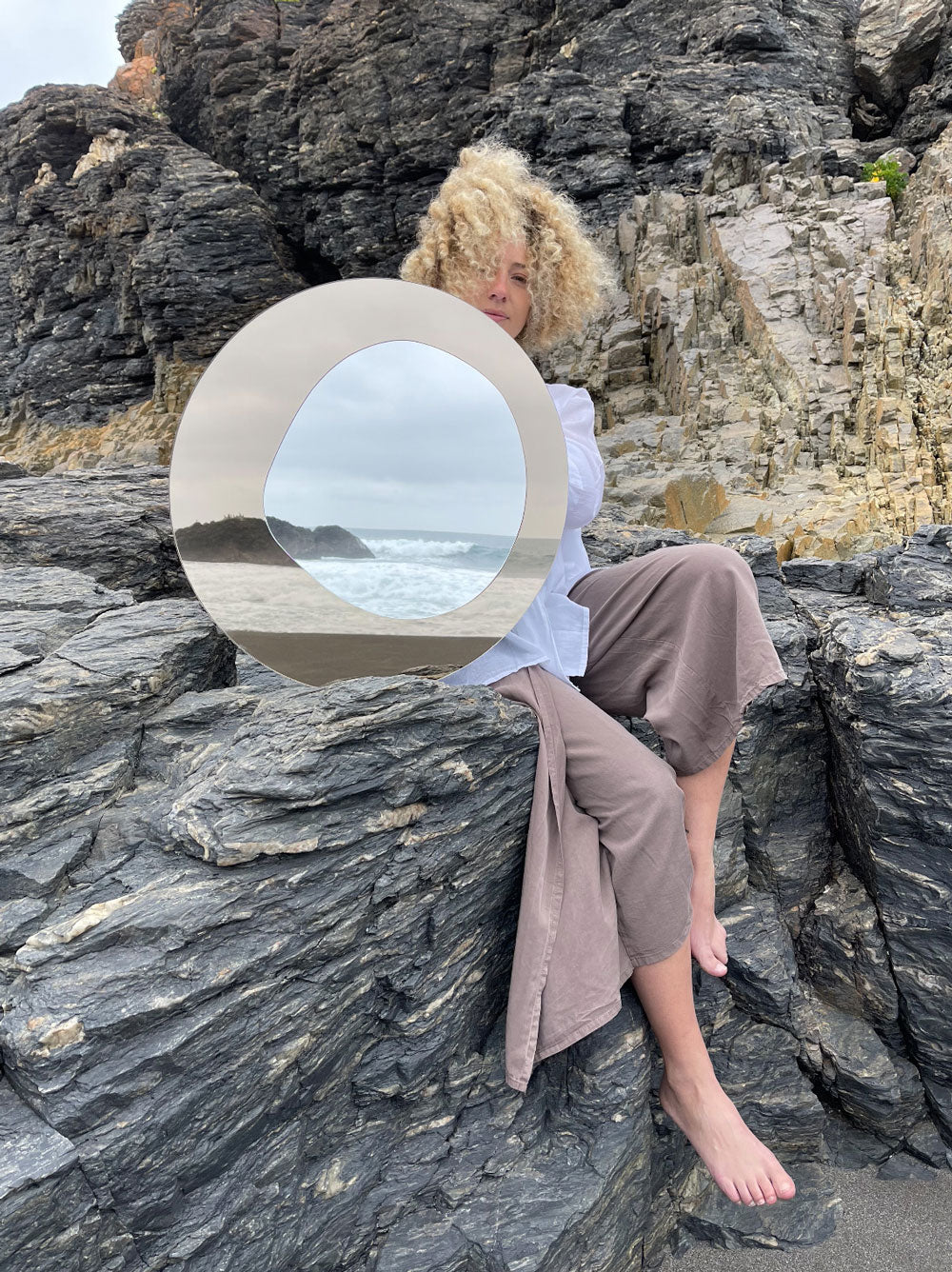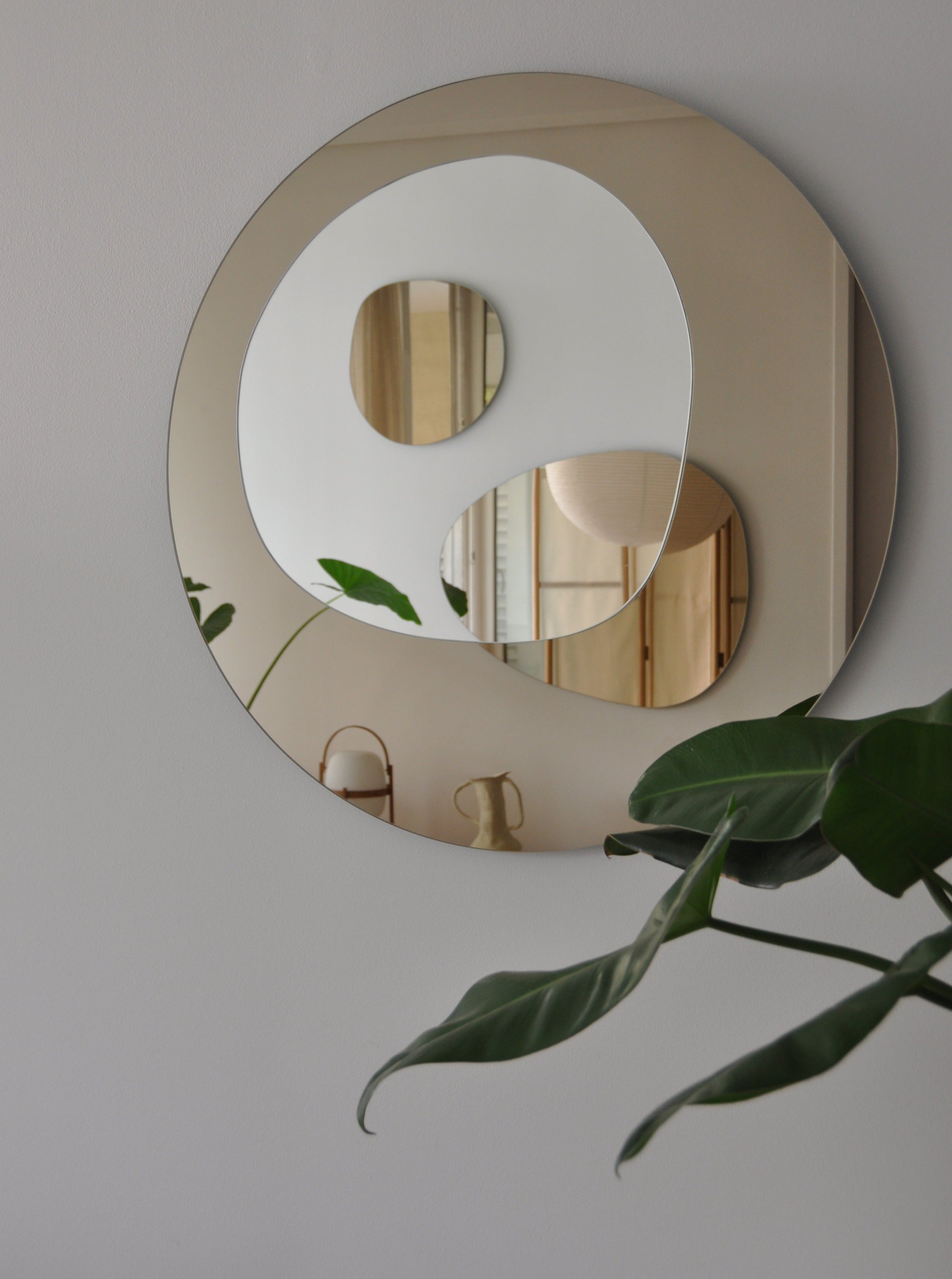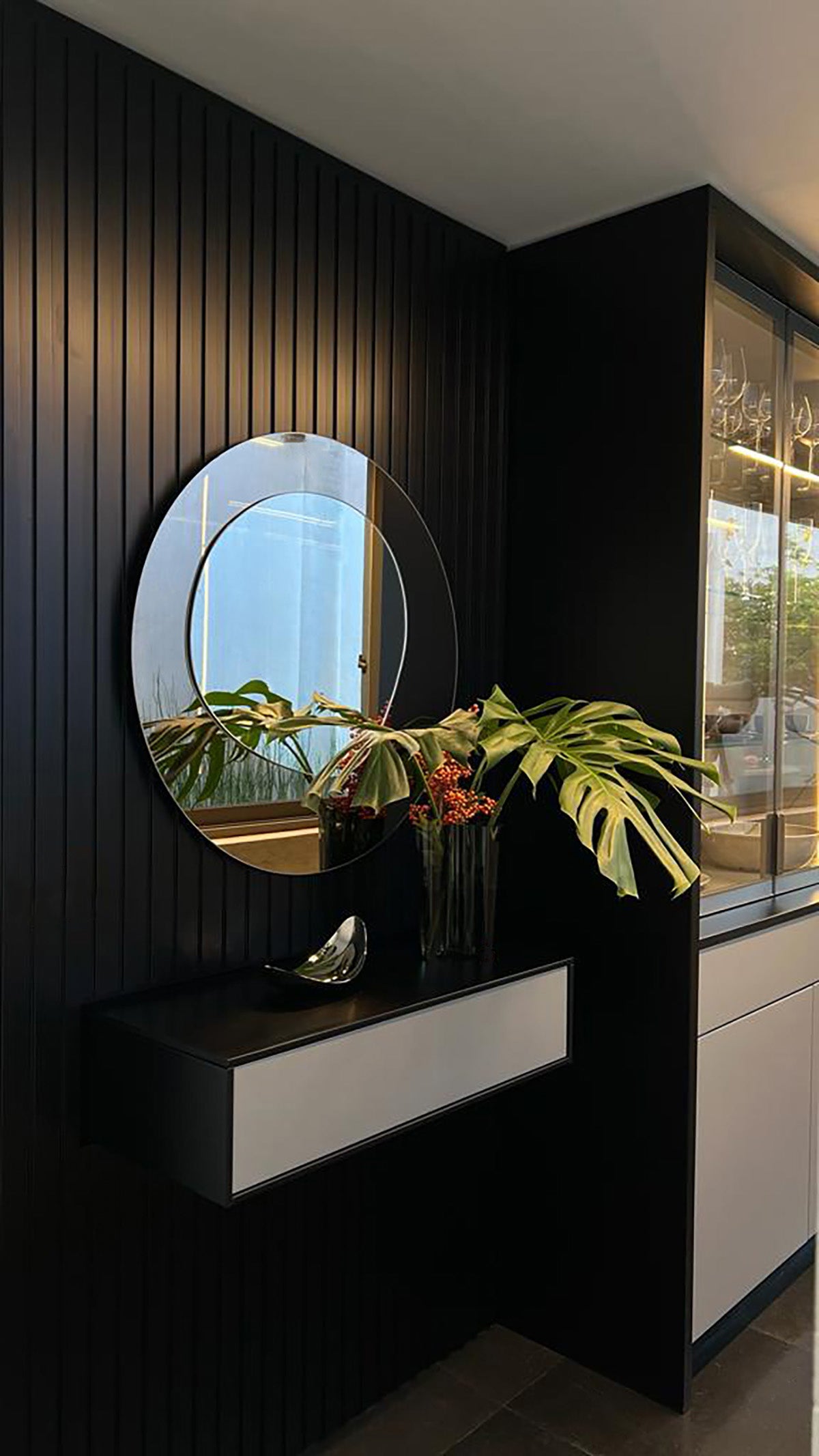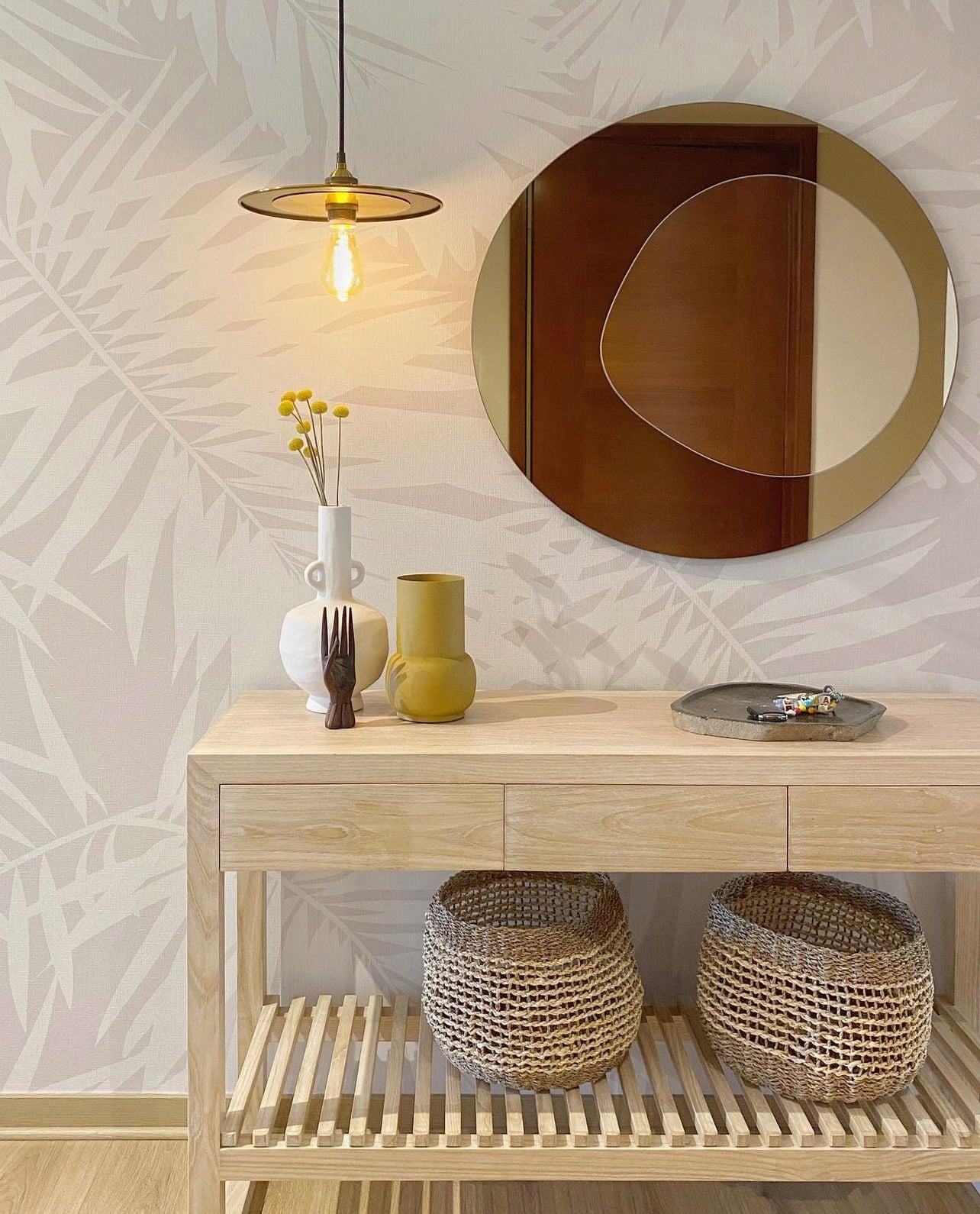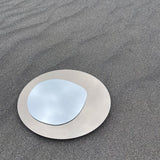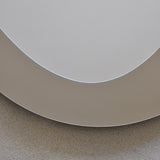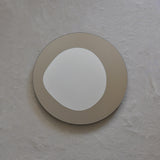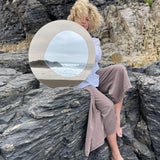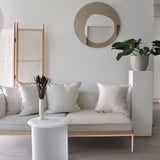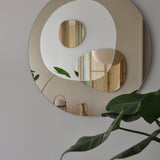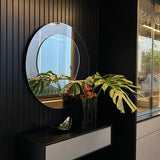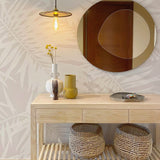 Hurry! Low inventory.
We are manufacturing for you. We make each item by hand.
Item is unavailable
Description

Shipping & Delivery

RETURNS & EXCHANGES
The birth of a pearl is a unique wonderful event, produced by bivalve marine mollusks, and our model talks about it. The fusion of its mirrored crystals in different tones generates visual dynamism, in analogy with the color caused by mother-of-pearl. Its shapes evoke irregularities typical of nature, which are contained in a perfect geometric shape. This new piece seeks to suggest in our environments the beauty of the unexpected; the proper and beautiful path that certain processes that were outside the plans acquire.
Detail:
Certified Belgian quality mirror 4mm thick, with polished edges and sealed with protective liquid.
It has aluminum anchors on its back that allow it to be oriented in two positions.
• We ship to all of Chile; In Santiago we ship with our own office and in regions through Pkte1 and personalized transport. For regions, the shipping method and tracking code will be sent to your email once your purchase is delivered to the transportation service.

• If you want to quote the dispatch of an order to your region or abroad, write to us at hello@fazlamare.com

• We also have a retreat at Américo Vespucio Norte 1798, Vitacura.
You can request the exchange or return of any new item after you have received your purchase without problem. For this you must send an email to hello@fazlamare.com attaching your proof of purchase, your name, email associated with the purchase and telling us the reason for your decision. In that case our team reserves the right to evaluate its condition when reviewing the product. If the return has been accepted, an issue that will be informed through the email that has been registered. To make these operations effective we must synchronize with the following:
The product must be unused, in the same condition in which it was delivered, properly packaged. This condition is met for all our products except those that require assembly.
Objeto con conciencia marina
El espejo es realmente Perfecto! Es un objeto que concientiza sobre el mar y sus elementos
Protagonista de mi pieza de invitados
Tengo este espejo en mi pieza de invitados y se ve increible, con su forma y curvas la gente siempre lo mira y lo comenta
Todas mis visitas me lo alaban
Tengo este espejo en la entrada de mi casa sobre un arrimo, además de agrandarme el lugar porque refleja el espacio y la luz, es impresionante como todas las personas que entran y lo ven, me lo alaban! Claramente una pieza de diseño que no pasa desapercibida. ¡¡Mejor compra!!